If you are planning to start a DIY spray foam insulation in GTA area, let SprayFoamGreenLand Inc. give you a professional hand. We offer both spray foam insulation services and insulation products. Armed with years of experience in the industry we can provide you with all the needed assistance to help you successfully complete your spray insulation DIY project.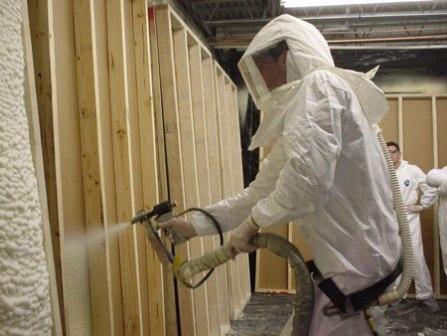 When it comes to DIY foam insulation, it is highly important to use only the highest quality foam materials to make your DIY spray insulation project a success. Here at SprayFoamGreenLand Inc., we offer spray foam materials from reputable foam manufacturers. We aim at helping homeowners take care of their families and get the best DIY spray insulation results possible. The foam materials, offered by SprayFoamGreenLand Inc., beat the quality benchmark in the industry. No wonder both homeowners and contractors have been buying our spray foam insulation materials for years.
Spray Insulation DIY will bring no satisfactory results if you lack experience in spray foam industry. Unprofessionally done, your DIY spray foam insulation project may become a disaster. This may result in much higher expenses and become a much more time-consuming process.

If you are about to start your foam insulation DIY project, make sure you've consulted with an experienced spray foam contractor in Toronto or Mississauga. Here at SprayFoamGreenLand Inc., you may always count on reliable support. We perfectly understand that DIY spray foam insulation requires professional approach and awareness of the most effective spray foam insulation techniques as well as foam types to be used. Contact SprayFoamGreenLand Inc. right now to discuss the details of your DIY foam insulation project. We'll be glad to provide you with professional assistance. Contact us right now!