If you found yourself in need of spray polyurethane insulation services in Toronto, Mississauga or other city of GTA area, SprayFoamGreenLand Inc. is your top destination. We've been providing polyurethane foam insulation services for years so we know the most effective techniques needed to meet all your needs.

Polyurethane spray insulation is not a task to do it yourself. Unprofessionally done it may lead to serious health problems. Polyurethane may be dangerous to your health unless all the safety measures have been taken. Thermoplastic polyurethane contains chemical elements which may trigger serious problems if polyurethane spray insulation hasn't been done in a proper way. Spray polyurethane insulation requires professional approach. Entrust your polyurethane foam insulation to SprayFoamGreenLand Inc. With a team of experienced and certified spray polyurethane foam experts we'll provide you with the highest quality results possible. Polyurethane foam spray is a cost effective insulation solution able to give your family a peace of mind for years.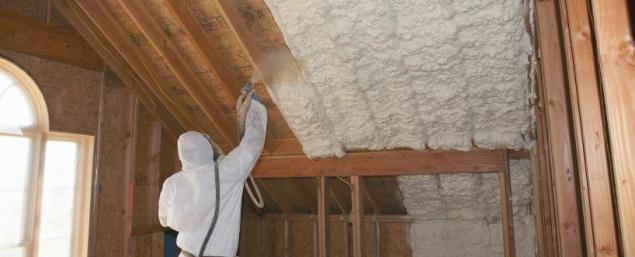 When it comes to spray polyurethane insulation in SprayFoamGreenLand Inc., we use only state-of-the-art equipment and apply the most effective polyurethane spray foam techniques to make you satisfied with the result. Our staff includes only trained and certified by the Canadian Urethane Foam Contractors Association (CUFCA) sprayfoam insulation experts. Great customer service and individual approach to every client is the key to our success. Should you be interested in more detailed information about polyurethane spray foam insulation, please feel free to contact us right now via phone or e-mail. We'll be glad to provide you with all the necessary information and further assistance.